Choqok 1.0 alpha2, codenamed "Razi", released with many improvements and fixes around previous alpha1. And it's another big step toward Choqok 1.0.
What's new?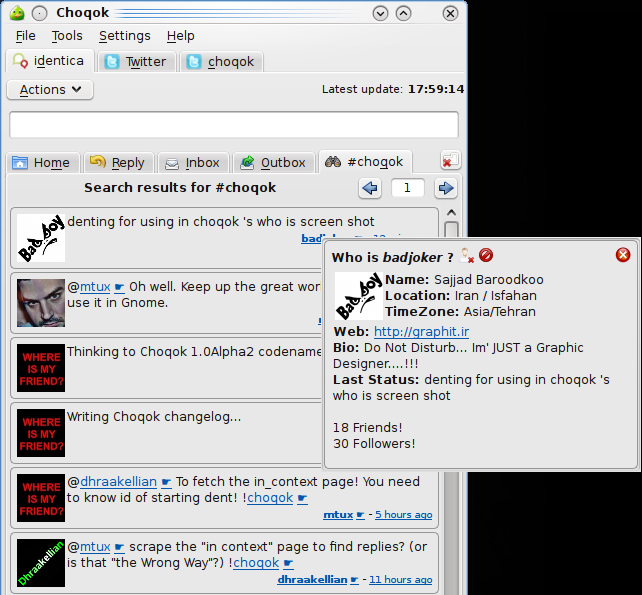 Major change since alpha1 is search api implementation, that embedded in main window for better usage!
"Who is" dialog, that you can see it by clicking on usernames and select "Who is USER" is back with more information and useful actions:
You can Subscribe (Follow), Unsubscribe(Unfollow) to a user timeline or Block a user from within "Who is" dialog.
UnTiny function implemented as a plugin, that you can disable it if don't like it. and It will schedule its works to make cpu usage less on startup!
Shortener plugin for Is.gd added. (Felix Rohrbach)
"Open in web browser" symbol changed to ☛.
Option for changing "exclamation mark (!)" on group names, when re-sending a post added to StatusNet account config dialog, to prevent spamming on groups!
You can download source package from here!
——
P.S: Razi was a Persian alchemist, chemist, physician, philosopher and scholar. And today is his death anniversary!